STEM's core business is:
To implement mountain bike trails, manage an alpine coaster, make snow, operate your facilities …
This work approach is based on customer satisfaction and overall tourist and sports offers management.
Our assistance concern 3 specific sectors to which we provide added value.
Activities management
Activities are the purpose of a tourist destination. We ensure all of the coordination between different activities. We put in place maintenance planning tools to ensure the quality of service and availability.
Customer service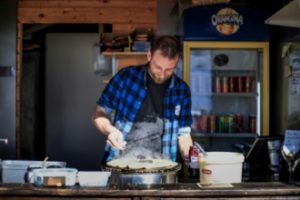 There is no tourist destination without a restaurant service and a shop, indispensable complements of the tourist offer.
We ensure the operation of all services, for overall satisfaction, in connection with other local initiatives and hosts.
Restaurant :
Bar
Takeaway
Cafeteria
Table service
Shops :
Equipment Rentals
Sale of equipment
Gift Souvenirs
Technical equipment
Additional services :
Car park
Shuttle Buses
Shelters, hostel
Picnic area
Support Services
Support services enable the operation and marketing of products.
STEM's assistance will depend on the country and specific local rules.
Sales and marketing:
Pricing policy
Marketing strategy
Sponsorship
Internet Strategy
Central sales and reservation
Human ressources :
Organization and cost control
Professional training
Management assistance
Quality and purchases :
Organization and cost control
Quality certification
Purchasing Assistance